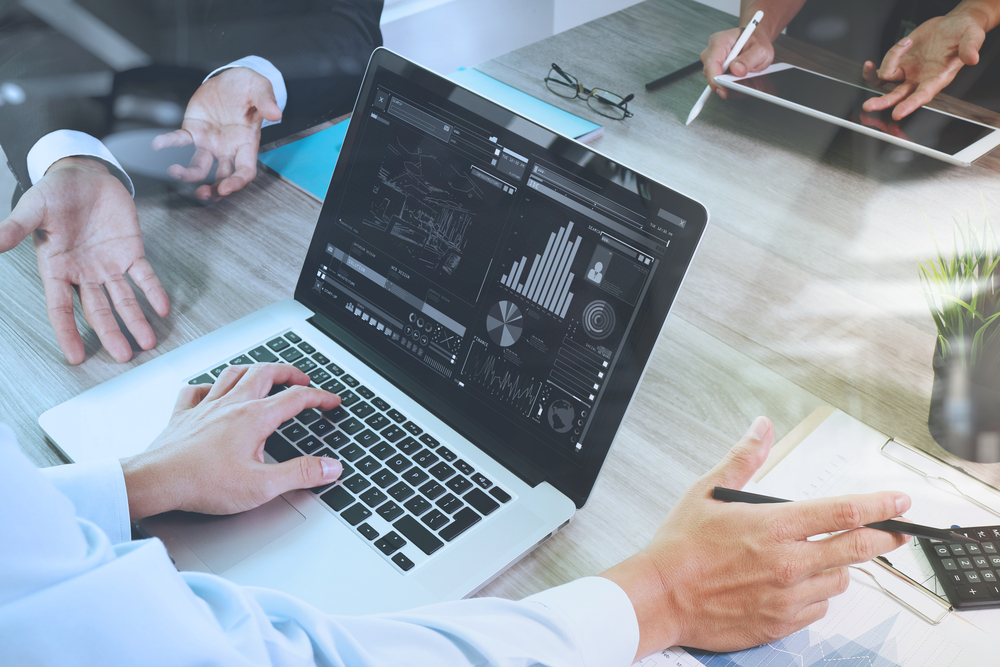 END-TO-END DATA INTEGRATION AND ANALYTICS
Bring together data from multiple sources and provide a complete, accurate, and up-to-date dataset for BI, data analysis, predictive insights and accelerating business performance.
Delivering value with Data Integration
Having the ability analyse data from multiple sources, including structured, unstructured, and legacy systems is crucial to organisations undertaking transformative projects.
Modern cloud based data integration solutions accelerate your digital transformation journey. This provides you and your organisation with immediate access to data insight and resulting actions.
Unlock trapped value from your existing business systems
Extend enterprise data into live streams to enable modern analytics
Rapidly design, build, deploy and manage purpose built cloud data warehouses
Automate complex ingestion and transformation
Enable analytics across your enterprise
Reduce the complexity and cost of multiple tools
Automate manual processes and workflows
Ensure data quality and governance criteria are met
Embrace disparate data formats and sources
3 Key Data Integration Use Cases
Every organisations' needs are different, depending on industry, customers, products, process and workflow.
Data Ingestion
Data Replication
Data Warehouse Automation
The data ingestion process involves moving data from a variety of sources to a storage location such as a data warehouse or data lake. Ingestion can be streamed in real time or in batches and typically includes cleaning and standardising the data to be ready for a data analytics tool. Examples of data ingestion include migrating your data to the cloud or building a data warehouse, data lake or data lakehouse.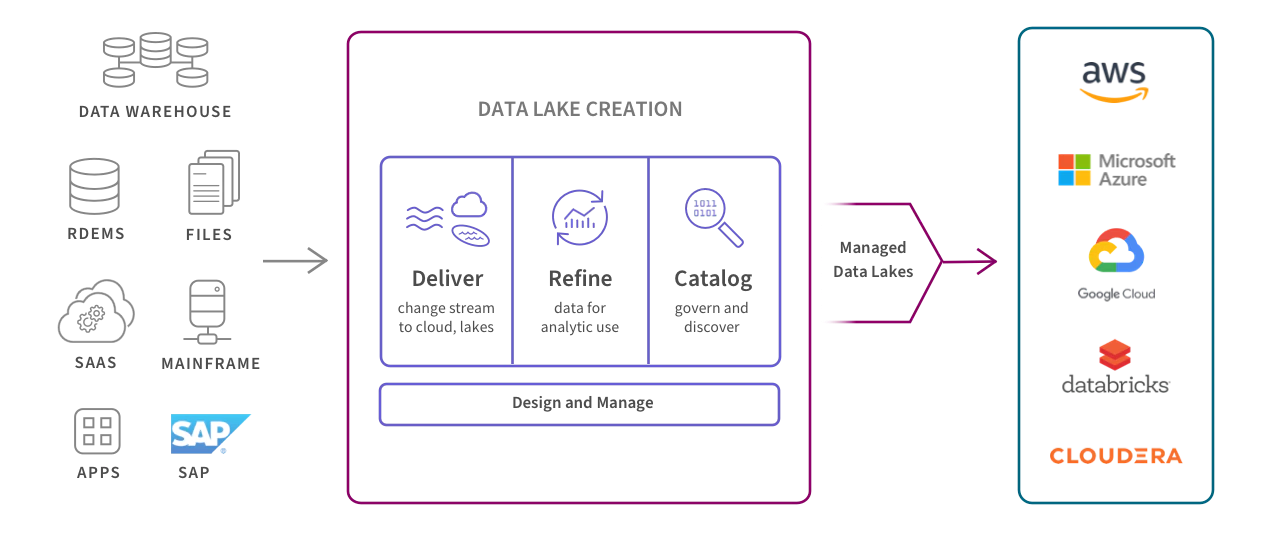 In the data replication process, data is copied and moved from one system to another—for example, from a database in the data center to a data warehouse in the cloud. This ensures that the correct information is backed-up and is synchronised to operational uses. Replication can occur in bulk, in batches on a scheduled basis, or in real time across data centers and/or the cloud.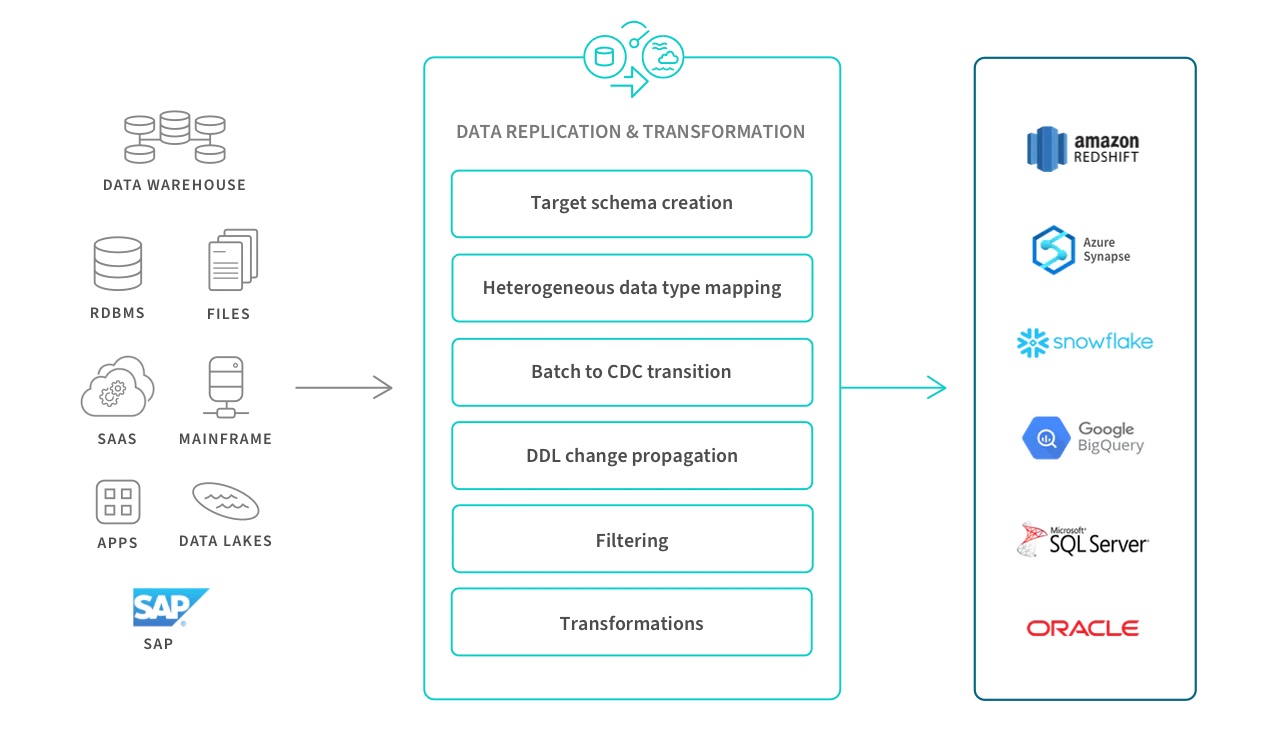 The data warehouse automation process accelerates the availability of analytics-ready data by automating the data warehouse lifecycle—from data modeling and real-time ingestion to data marts and governance. This diagram shows the key steps of automated and continuous refinement to data warehouse creation and operation.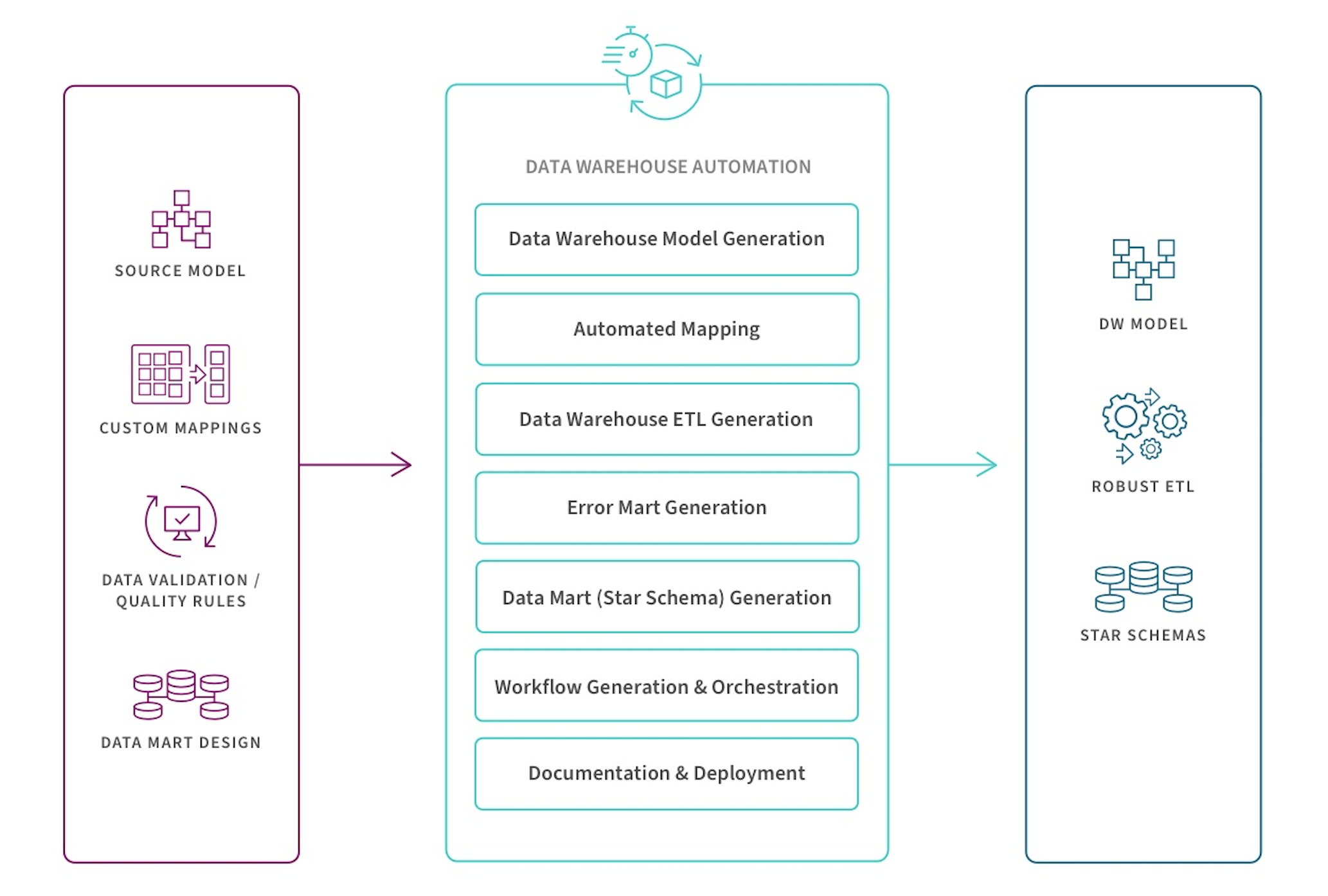 Modern DataOps
Using the Qlik Data Integration Platform for Better Analytics
Qlik's Data Integration (QDI) Platform automates the creation of data streams from core transactional systems. It efficiently moves data to applications, warehouses, and lakes — on premise and in the cloud — and makes data immediately available via an Amazon-like catalog marketplace experience. With Qlik, users get the frictionless data agility they need to drive greater business value.
2021 Gartner® Magic Quadrant™ for Data Integration Tools
See why Gartner has recognised Qlik in the Magic Quadrant for Data Integration Tools yet again.
Enabling DataOps for analytics
Explore Qlik Data Integration Products
Lead in the digital age
GET IN TOUCH TODAY
Have questions on how best to address your data integration needs? Complete the form below to arrange a discussion with one of our experts.