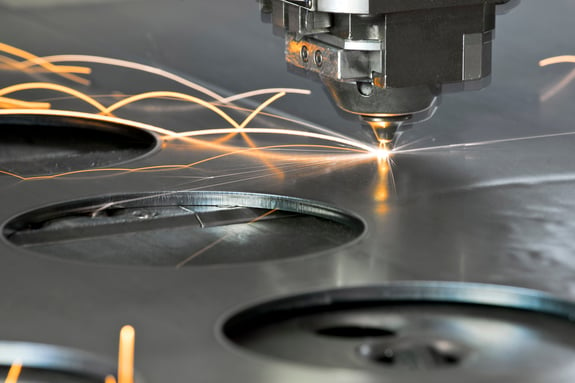 DATA ANALYTICS FOR MANUFACTURING
Harness the power of incremental improvement
Operate leaner, cut waste, boost efficiency and improve your bottom line
Our Production Solutions, built using advanced analytics from Qlik, are totally customisable and provide you with instant information straight to your desktop, tablet, or smart phone. This gives you live insight into production efficiency, planning and profitability.
These interactive dashboards give manufacturers the information they need to know exactly how much it costs to make the goods you produce and sell. This eliminates the constant erosion of margins brought about by exchange rate fluctuations, raw material price increases, poor production line management, plant maintenance and purchasing policies – all of which have a detrimental impact upon your production line profitability.
Why Do Manufacturers Need Data Analytics?
Increase production efficiency
Improve workforce planning
To provide a total, accurate and true view of production costs
Effectively calculate the impact of currency, raw material and shipping fluctuations
Enhance supply chain efficiency
Have better visibility of planned maintenance
WHERE WE HELP MANUFACTURING
Giving your colleagues better access to information enables better decision making across the organisation. These are just some of the examples where we are empowering teams to perform better by utilising their data.

Process
Harness real-time monitoring of production line factors to optimise process, get early warning of issues and improve safety.

Sales
Have a clear view on improve customer experiences and drive increased lifetime value.

Supply Chain
Our supply chain dashboards help to minimise any gaps in availability by enabling access to multiple data sets around stock by location, stores and product ranges.
"Qlik Sense has added real value to our business by enabling users to explore and work with their data and make important business decisions faster. we estimate the time saved in reporting to be around 50%".
"We use Qlik across our set piece for finance, distribution, sales, manufacturing and supply chain and its robust data models and fast information delivery have enabled us to be far more focused."
"Our Qlik apps, created by catalyst bi, have transformed the way we work with data and they support all the reporting processes we need."
Schedule a Meeting
Get in Touch Today!
Schedule a meeting with Barry Talbot today and see how together you can transform your firm to offer quality service to your clients and improve business performance.