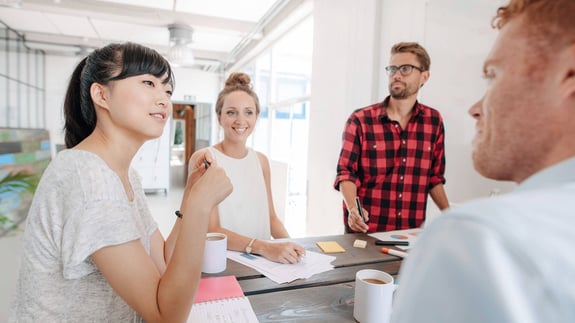 ASSESSMENT & STRATEGY CONSULTING
Helping you integrate and scale your business intelligence and automation efforts.
Catalyst takes the complexity out of what a good data strategy looks like. A data strategy underpins your business strategy and sets the agenda for the IT delivery roadmap. We fully understand the various components that are essential to achieve this and more importantly, we know which components to focus on to ensure your data strategy matches the usage and growth agenda of your organisation.
We've got you covered
Our Data Strategy Services
Enable you to become data-driven through modern data and cloud platforms, agile analytics, and transformative data culture
Bringing People and Data Together
Why work with Catalyst
Catalyst BI challenges organisations to unlock insights, drive performance and create value by bringing people and data together. Our award-winning and innovative team has delivered successful solutions and services to over 350 customers, across a range of public and private sector organisation including Samsung, Travis Perkins, DAC Beachcroft, Onward Homes and multiple UK NHS Trusts.
Through our years of industry expertise we support your digital transformation journey by providing deep expertise and best practices around data and analytics. We offer consulting solutions to ensure adoption of data literacy across the enterprise, supported by the right culture.
Strategic Vision Setting
Business Requirements Gathering
Data Strategy Definition
Target State Definition
Use-case Definition
Strategic Roadmap Definition
Implementation Planning and Management
Programme and Project Management


"Dan has been an absolute star with the app development, his engagement, speed, train of thought etc has been exceptional throughout."
"Our customer had been experiencing an issue, which is key to their usage of Qlik, for almost a year. No one could solve it. Qlik tried, BME tried, the customer tried, but eventually once we had full access to their system, Simon uncovered the problem on Monday this week.
In addition to the above, Simon has assisted us with many technical support issues over the years. Many of the issues don't even directly relate to Qlik, but are around system security and permission settings."
"They get to know you and how you understand and obtain your data, how you consume the data and your frequency of use."
Align your Data Strategy
Get Started Today
Complete the form below and start your journey on becoming a data-driven business to drive sustainable growth today!