Healthcare Data Analytics
Proud to deliver healthcare data analytics services that guarantee patients receive optimal care and support, precisely when and where they need it.
Expert Healthcare Data Analytics Consultants
Passionate Support With Healthcare Data Analytics
At Catalyst BI, we believe that the true power of data analytics lies in its ability to bring people and data together. And nowhere is this more important than in the healthcare industry. That's why we're proud to offer cutting-edge dashboards that have been instrumental in managing the peaks in demand during the pandemic, helping healthcare professionals stay one step ahead in their battle against COVID-19.
But that's not all. Our innovative price benchmarking apps are also helping Trusts across the UK to procure line items at the best possible prices, saving valuable resources and ensuring that patients receive the care they need through the effective implementation of healthcare data analytics. And with our powerful operating theatre dashboards, we're making it easier than ever for healthcare providers to run elective surgeries more efficiently, reducing wait times and increasing patient satisfaction
Why Catalyst BI Are The Right Choice For Healthcare Data Analytics Services
So why choose Catalyst BI For healthcare data analytics consulting?
With over 60 health organisations under our belt, we've amassed a wealth of experience and expertise that we're eager to share with you. Our analytics solutions don't just look good on paper - they've been proven to make a real impact, both financially and operationally, as well as improving patient outcomes. So join forces with us today and let's work together to enhance healthcare in the UK like never before.
Take a look at some our partnered eco-system and the data analytics tools ready to be deployed!
Our Healthcare Data Analytics Services In Action
With the healthcare industry undergoing transformational data changes, the use of
data management
in healthcare is becoming more and more important in order to capture patients' data effectively and provide lighting fast support off the back of this data.
Here are some examples of our cutting-edge data science in the healthcare sector:
Use cases
How The NHS Trusts Benefit From Healthcare Data Analytics Consulting
Within the vast and complex world of healthcare, each organization faces unique challenges and must prioritize accordingly. That's where our data analytics for the healthcare industry comes in - we offer a cutting-edge approach that goes beyond mere adoption, embedding analytics as an essential tool for making informed decisions that improve clinical outcomes, financial stability, and operational efficiency. It's not just about data - it's about transforming the way healthcare is delivered, one insight at a time.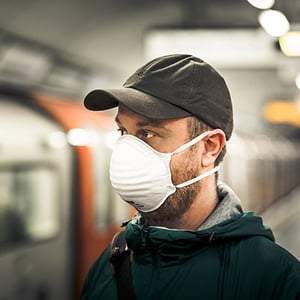 TOUCH
Covid
Respond rapidly to fast evolving challenges like Covid with flexible and easily updated analytics solutions.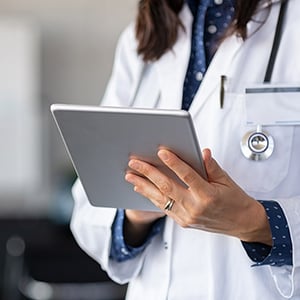 TOUCH
Pathology
Increase speed and accuracy of pathology services with faster access to information and a more holistic view of the patient, incorporating multiple data sources.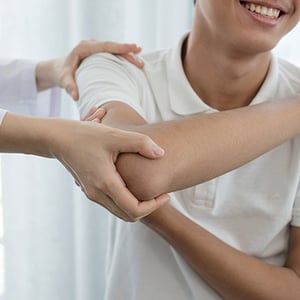 TOUCH
Orthopedic
Monitor and track every aspect of the patient journey and identify trends across the cohort leading to more effective pathways and faster, more effective treatments.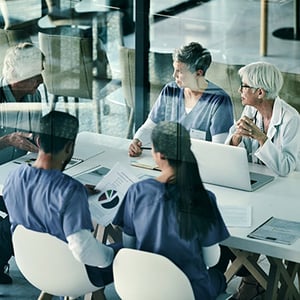 TOUCH
Patient Level Costing
Remove the complexity and uncertainty of patient level costing by having a single, live and accurate view of each patient's journey
TOUCH
Procurement
Use quality analytics to benchmark procurement spend against other trusts, track costs easily within your own or simply to save time when managing aged debt.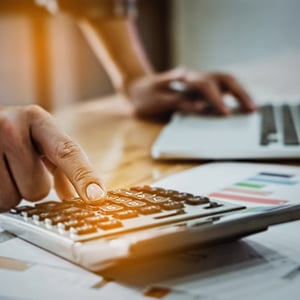 TOUCH
General Ledger
Managing GL with a comprehensive analytics solution helps reduce errors, improve efficiency and makes managing budgets easier.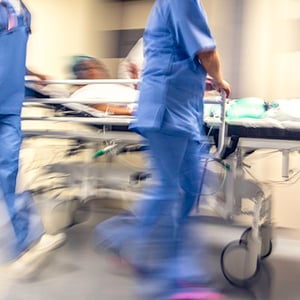 TOUCH
Theatres
Monitor and improve theatre utilisation, late starts, early finishes and cancellations. All live and in one place.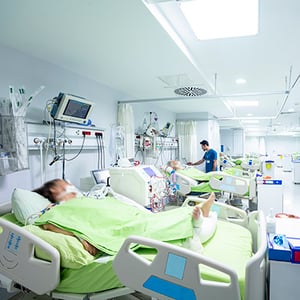 TOUCH
Patient Flow
See every step of the patient journey from ambulance to discharge with live patient flow views designed to help you predict peak demand and identify bottlenecks.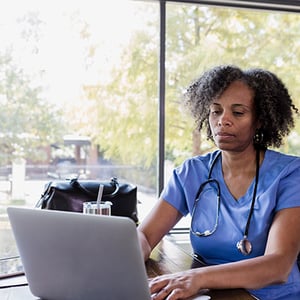 TOUCH
Workforce Planning
Have a clear picture of absence patterns to help minimise the use of bank staff, reduce absences and plan more effectively.
What Our Clients Have To Say About Our Healthcare Data Analytics Consulting
"The Command Centre enables our team working and excellent clinical and organisational skills to achieve even better experiences and outcomes for patients by providing the information necessary to facilitate this. Key statistics, metrics and graphs shared in one environment provide an immediate common understanding of the key dynamics of the hospitals"
"Qlik lets our clinicians and managers understand their areas of responsibility so as to improve patient care, improve efficiency and reduce costs."
Schedule a Meeting
Get In Touch Today To Start Your Healthcare Analytics Journey!
Schedule a meeting with Adam Auty today and see how together you can use analytics to improve patient care, save money and operate more effectively.
FAQs
What is data analytics in healthcare?
Data analytics in healthcare refers to the process of using statistical and quantitative techniques to analyse vast amounts of data in the healthcare industry. This data can include patient records, medical research, financial transactions, and operational data. The insights gained from data analytics can help healthcare organisations improve patient outcomes, reduce costs, and optimise operational efficiency.
What are the benefits of data analytics in healthcare?
There are several benefits of data analytics in healthcare, including:
Improved patient outcomes: By analysing patient data, healthcare providers can identify patterns and trends that can help them provide more personalised and effective care.
Cost savings: Data analytics can help healthcare organisations identify areas where costs can be reduced without sacrificing quality of care.
Operational efficiency: By analysing operational data, healthcare organisations can optimise processes and improve efficiency, leading to better patient care and lower costs.
Improved research: Data analytics can help researchers identify trends and patterns in medical data, leading to new insights and breakthroughs in medical research.
Overall, data analytics in healthcare has the potential to revolutionise the way healthcare is delivered, leading to better patient outcomes, lower costs, and more efficient operations.