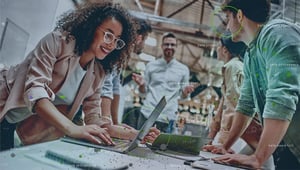 Your Business Intelligence Consultants
At Catalyst BI, we challenge organisations to unlock insights, drive performance and create value by bringing people and data together by providing industry-leading business intelligence consultancy.
Your Data Strategy
Business Intelligence Consulting That Brings People And Data Together
Data Strategy
Data Management
Data Analytics
Data Science
Together with our technology partners, data strategy consulting framework and your team support, onboarding and enablement, you receive unparalleled capabilities and expertise to drive your data strategy to the next level.
Accelerate your business performance by harnessing industry leading data management approaches. A well-executed data management strategy can help you gain significant advantage, both by improving operational effectiveness and enabling better decision-making. Become more agile, spot market trends and take advantage of new business opportunities more quickly.
Automate the creation of data warehouses and managed data lakes
Stream data with zero impact on source systems
Automate and ingest real-time data changes from any source system
Profile data and create governed catalogues optimised for analytics
Actively monitor data life-cycle and track lineage throughout
Improve the decision-making process in your organisation by making more effective data driven decisions. Ensure that you place data analytics in the hands of more employees by democratising the process of generating reports and analytics and make sense of the findings. With mobile, self-service, intelligent tools, alerting and automation organisations can gain complete insight into operations across all departments.
Provide self-service visualisation with fully interactive dashboards you can share and distribute
Interact via search and natural language processing conversational analytics
Immediately react to changes in your data with alerting, automation and event driven actions
Schedule and subscribe to reports and publish to Office and PDF
Build once and deploy anywhere, built for mobile devices
Leverage APIs to fully customise or embed analytics at the point of decision
Write back to source systems directly from operational analytics applications
Experience the full potential of human and machine intelligence, by bringing together different data sets that look at buying behaviour, consumer sentiment, time series data and demographic information. Your organisation can identify new customer needs and pain points, and then build solutions that speak directly to those findings. AI and machine learning can provide the ability to test for hundreds of potential scenarios at once to identify the best possible use-case, and seamlessly deploy business trusted data science solutions across your organisation.
Explore, combine and share diverse datasets into data ready for machine learning

Build and deploy automated machine learning models, serve scoring and predictions back to business user insights

Develop and deliver AI driven forecasts at scale via automated time series models

Provide business analysts with the data science notebook tooling required

Provide a Machine Learning Operations Centre of Excellence for production AI management
Data Consulting For Unmatched Data-Driven Transformation
Organisations always encounter unique challenges and priorities, and regrettably, many are unable to obtain significant value through digital transformation. However, by choosing Catalyst BI for business intelligence consulting services, one can expect to achieve seamless execution of their data strategy. Our company serves as a vital bridge between people and outcomes, delivering exceptional data management, data analytics, and data science at scale. If you are seeking to elevate your enterprise to greater heights of success, Catalyst BI is your trusted partner. We are dedicated to transforming your data challenges into opportunities for growth and prosperity.
Your Data Strategy Executed
Discover the True Value of Your Data:
Premium Data Services From A Leading UK Business Intelligence Consultancy Company
Your Journey
ACCELERATE BUSINESS TRANSFORMATION
Since 2014, Catalyst BI has been at the forefront of revolutionising the way businesses make decisions. As trusted business intelligence consultants, we help teams and organisations in both the public and private sectors throughout the UK harness the power of data to drive smart and strategic decisions. With a proven track record of success, we've helped over 450 satisfied customers achieve their business goals and accelerate their transformation objectives. Whether you're looking to make sense of complex data or gain valuable insights into your operations, Catalyst BI has the expertise and solutions you need to take your business to new heights of success!
2,500+
CONSULTANCY HOURS DELIVERED EACH MONTH

Take the leap! Come and join our team.
At Catalyst, we enable career success by providing opportunities to thrive. We foster an inclusive workforce and embrace our core values based on respect, honesty, and integrity.
Search our vacancies and apply today!
Our Partner Eco-System
We have joined forces with some of the best of breed technology partners and platforms to enable greater flexibility and speed to results.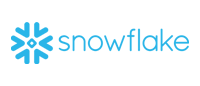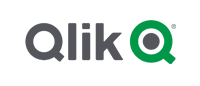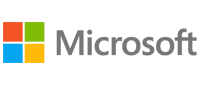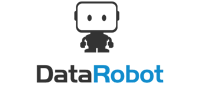 What our customers have to say...
"This project flew, people can't believe how quickly the project landed. This is because Catalyst are skilled at finding the best solution for their customers. A great example of the Catalyst way – agile enough to be able to reprioritise to ensure Wickes' customers are happy. They help us to build BI that gives people the motivation factor.."
"Having real-time data is absolutely critical. The amount of information that is processed and then delivered on a daily basis could not be done through anything else other than our Qlik Sense RM mobile app."
"Within just a few weeks, we've seen some of the highest usage rates – not just in the IM reports we do and look after – but across the rest of Samsung as well, which is really encouraging."
"Catalyst was a good fit for us, they have huge expertise in their area and understood how this could be best applied to achieve what we wanted and beyond. They quickly became familiar with the sources of data we work with and how these could best be displayed in dashboards. Having analytics at our fingertips has had a tremendous impact and taken us to the next level."
"
"Our customer had been experiencing an issue, which is key to their usage of Qlik, for almost a year. No one could solve it; Qlik tried, BME tried, the customer tried, but eventually once we had full access to their system, Simon uncovered the problem on Monday this week."
"In addition to the above, Simon has assisted us with many technical support issues over the years. Many of the issues don't even directly relate to Qlik, but are around system security and permission settings."
All the latest news
What Catalyst have to say...
Discover the latest innovation stories from some of the leading industry experts. From data integration to data analytics, this is the place where new ideas come to life.
Our Industry Experts On-Hand
Get in Touch Today!
Complete the form below and start your journey on becoming a data-driven business to drive sustainable growth today!