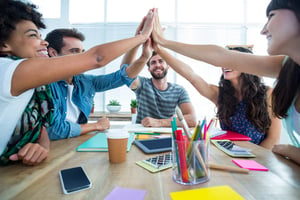 OUR CUSTOMER SUCCESS STORIES
This is why we do what we do.
"Catalyst was a good fit for us, they have huge expertise in their area and understood how this could be best applied to achieve what we wanted and beyond. They quickly became familiar with the sources of data we work with and how these could best be displayed in dashboards. Having analytics at our fingertips has had a tremendous impact and taken us to the next level."
"Dan has been an absolute star with the app development, his engagement, speed, train of thought etc has been exceptional throughout."
"Our customer had been experiencing an issue, which is key to their usage of Qlik, for almost a year. No one could solve it. Qlik tried, BME tried, the customer tried, but eventually once we had full access to their system, Simon uncovered the problem on Monday this week.
In addition to the above, Simon has assisted us with many technical support issues over the years. Many of the issues don't even directly relate to Qlik, but are around system security and permission settings."
"They get to know you and how you understand and obtain your data, how you consume the data and your frequency of use."
Join the club of happy customers
Get in Touch Today
Ready? Complete the form below and one of our experts will reach out to you as soon as possible.