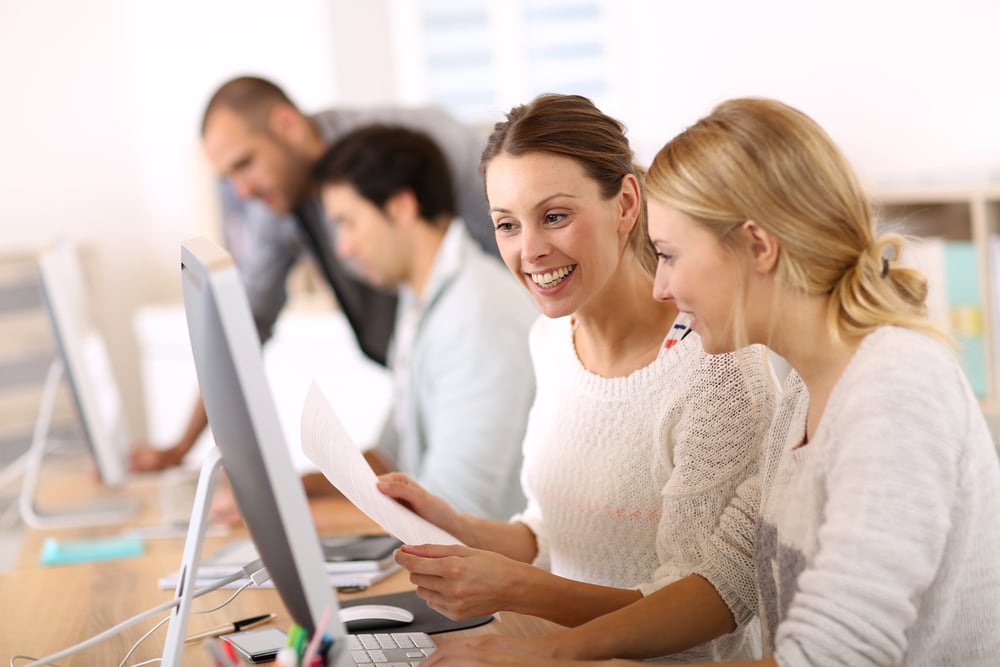 Data Literacy Consulting
Introduce and develop data skill fundamentals throughout your team and create a data-driven culture with our data literacy training programs.
Build a strong business foundation and boost your team's potential with data literacy consulting.
Wouldn't it be nice to feel confident when interpreting data, and use that knowledge to generate actionable insights regardless of your role, skill level, or the BI tools that you use?
In today's data-driven world, data literacy is as important as reading and writing. We do not expect everyone to become a specialist in data science. But with our data literacy consulting service, everyone can learn how to ask the right questions of the data in front of them — and use those insights to take informed actions.
Data literacy consulting
Unleash your data potential with our data literacy training programs
Our data literacy training programs can be delivered either onsite or remotely by a team of highly-skilled industry consultants. Here's what to expect from them: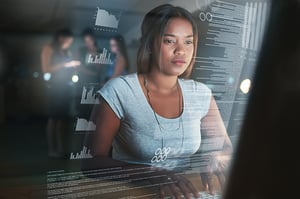 TOUCH
01
Faster Insights
You don't have to rely on just a few data scientists who can only fulfill so many requests and may not have a good understanding of the business questions you need them to answer. Instead, everyone is empowered to get insights on their own.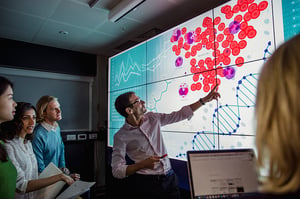 TOUCH
02
Accurate Decisions
Your workforce has been trained to ask the right questions of their data, feels comfortable using data to support important decisions, and has the ability to question data with an intelligent level of data skepticism.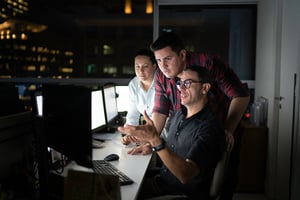 TOUCH
03
Stay Competitive
You can quickly make sense of your data to adapt to what's coming and stay ahead of your competitors.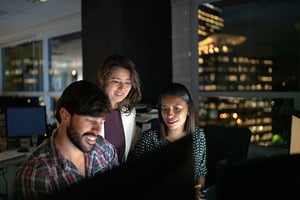 TOUCH
04
Employee Engagement
Where your staff feels empowered in the decision-making process and benefits from a work environment that encourages collaboration.
Achieve data literacy in 6 steps with Catalyst Bi
Here's a taster for how we can work with you, giving your colleagues the confidence to manage and present data in their work, implement various data visualisation techniques, and use that data to tell meaningful stories.
We'll appraise your current level of data literacy and use this information to put together a data literacy strategy.
Next, we'll help you set up the right communication channels to encourage buy-in and clarity of information across the entire company.
Every participating employee will be individually assessed for data literacy skills, with a bespoke learning programme put together for every person.
At this page, we'll explore how we can bring about a change in perception across the company, encouraging everyone to align towards a common data-driven goal.
We'll provide proactive roadmaps, targeted learning plans, and resources that will allow your colleagues to adapt without it being an unwelcome intrusion on top of their work day.
Finally, we will continue to monitor your progress, making any adjustments if necessary to maximise your learning and business outcomes.
"Thank you for a really good session. I learned a lot and thought the day went very quickly and I actually like QLIK quite a bit more as a result!"
"Over the last 3 days I found it very interesting and the trainer was great. It has given me a better understanding of Qlik after working on a different BI tool for the last 11 years."
"Ben was outstanding, extremely knowledgeable and helpful in all aspects of the training course."
Data literacy training programs
Empower your entire workforce — start building a data-literate culture today!
Get in touch today and make the first step towards our industry-leading program and start reaping the benefits of data literacy across your business.