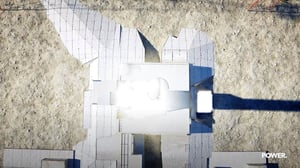 Data Analytics Services & Consulting
Enhance your organisational performance with proven data analytics consulting services from Catalyst-BI and unlock your competitive edge with actionable data insights.
Empower Your Business With Data Analytics Solutions And Services
Put simply, Data analytics is the process of extracting meaning and value from raw data. This data can then be used to create actionable insights that will allow an organisation to make informed business decisions.
Data analytics solutions are crucial for a business to maximise its success. These services allow an organisation to harness all of their generated data in the most efficient way and thanks to data analysis solutions, large complicated data sets can effectively be analysed to
Discover hidden patterns
Unearth unseen trends
Find correlations
Gather valuable insights
Provide a valid basis for business predictions
Four Key Benefits Of Data Analytics Consultancy Services

Organisations can use insights from data analytics solutions to support informed decisions and eliminate guesswork.

Effective data analytics can allow your customers to receive a personalised and tailored experience, This tailored customer experience will reinforce strong customer relationships.

Improve
Operations
Data analytics services can help organisations streamline operational processes to save money & boost overall business performance.

Improve Marketing Efforts
Valuable insights from analysis data can be used to inform marketing campaigns and determine how they are performing, this ultimately allows for fine-tuning of the campaigns to increase the opportunities for reaching qualifying leads.

Predictive analytics:
Now we come to advanced analytics which goes further to address the 'what if' questions by making predictions and discovering trends. An essential part of any data analysis service, advanced tools are used to extract the data, such classical statistics and machine learning technologies.

These include neural networks, natural language processing, sentiment analysis and more enabled advanced analytics. It's this information that gleans new insight from the data.
Our Data Analytics Services
Data analytics services offered by Catalyst-BI are divided into three main categories to meet the needs of different businesses and the industry they operate within along with the degree of data analytic requirement.
Complete data analysis solutions from Catalyst-BI are powered by the premier analytics platform, Qlik Sense. When it comes to turning a business' analytic vision into reality, only Qlik Sense enables an effective and clear solution to data analysis.
Why Choose Qlik Data Analytics?
Superior Analytics Engine: World-leading associative analytics engine
Powerful AI: Leverages impactful and easy-to-implement artificial intelligence
Active Analytics: Pushes actionable information to your colleagues in real-time
Hybrid Cloud Platform: Has all the benefits of SaaS, along with the security and control of on-premises
Broad Use Cases: Empowers your entire organisation with data
Command Centre is an NHS and Catalyst-BI joint collaboration that has successfully reduced triage and discharge time.
How has Command Centre helped?
Command centre has allowed for rapid analysis for flow coordinators supporting and enhancing on-the-ground decision making
Transformed patients outcomes
Supported clinical care
Improved operational efficiency
Writing back into Qlik Sense applications transforms the way end-users engage with analytics. Enabling your users to stay in one app and process data changes in there, simplify workflows, increasing user adoption and creating seamless analytic feedback loops. 
How can writebacks provide value?
Healthcare professionals can capture patients' data at bedside
CRM data can be enriched with speed-of-though commentary
Instant production updates directly from the line
Rapidly acquire development feedback on your dashboards
Make team meetings more productive by feeding data straight back into the app.
Have A Question About Data Analytics Services?
Our team of experts are on-hand to answer any questions you might have about data analysis and business intelligence.
Why Choose Catalyst As Your Business Intelligences & Data Analytics Consultant
Catalyst-BI has been helping organisations integrate and scale business analytics and automation efforts for many years. We've combined years of technology and industry expertise with advanced ways of working to offer a flexible and tailored data analytics consultancy service and a developmental approach.
Our data analysis solutions include:
Data Modelling and
Scripting
Deployment and
Configuration
Use Case Deep Dive
Workshop(s)
Data Pipeline Design and Implementation
Solution and Infrastructure Architecture
Application Design and Development
Technical Project Management & Quality Assurance

Command Centre enables rapid analysis for flow coordinators supporting and enhancing on-the-ground decision making throughout the day.
Here at Catalyst-BI we're big advocates of knowledge transfer through paired developmental workshops. That's why we've implemented a 3 step data analytics consultancy approach to secure a collaborative roadmap to elevate your business performance.
Here we'll look at how to extract, transform and load (ETL/ELT) your data from any source system to provide you with a relevant data analysis solution to suit your business needs. Then we'll format in the most efficient manner in order to get real-time actions and boost decision-making through a combination of reporting, analytics and machine learning.
To help accelerate your projects, our Consultancy and Development service is there when you need it. Our expert consultants are always on hand to assist with anything from swiftly developing or migrating applications to increasing capacity in your team. They'll be ready to take the lead and deliver.
For peace of mind and confidence during the consultancy process, our expert team are on hand to provide help and support every step of the way. With the Catalyst BI support desk, you'll have access to experienced consultants for a quick and efficient resolution to any challenges you come across.
Data Analytics Services and Consulting FAQs
What are the main industries that utilise data analytics services?
Data analytics is a rapidly growing field that has the potential to transform many industries. Here are some of the main industries that are making use of data analytics consultancy services to improve decision-making, increase efficiency, and gain a competitive advantage:

Finance
Healthcare
Retail
E-commerce
Telecommunications
Transportation
Manufacturing
Government
Energy and utilities.
What is the difference between a data consultant and a data analyst?
While both data consultants and data analysts work with data, they have different areas of focus and expertise, with data consultants having a broader view of an organization's data strategy and data analysts being more focused on the technical analysis of data.

Catalyst Bi is a data analytics consultancy service that has the expertise to offer support in both aspects.
Do data analytics services and solutions have a high ROI for business?
A high return on investment (ROI) can be achieved by businesses by investing in data analytics services and solutions, but several factors must be considered, such as

Analysing data of high quality and relevance
Improved customer satisfaction, cost reductions, and revenue growth are examples of the use cases for analytics.
Analytical solutions' effectiveness in delivering value
Utilising the insights generated by analytics effectively and implementing them
By aligning these factors, data analytics can enhance decision-making, increase efficiency, and increase revenues. Business owners should evaluate the potential ROI and risks associated with any data analytics investment carefully before making a commitment to data analytics. Data analytics is not a guarantee for success. Having experienced consultants such as catalyst-bi can help to detail all the positives and negatives prior to implementation.