What is the Command Centre?
Command Centre is a NHS and Catalyst BI joint collaboration that has reduced triage and discharge times.
It consists of 5 live-view wall-mounted touchscreens being fed with Ambulance, Emergency Department in/out, Live Bed State and Inpatient out live data streams; all interactive with drill down to patient level.
Command Centre enables rapid analysis for flow coordinators supporting and enhancing on-the-ground decision making throughout the day.
"The Command Centre enables our team working and excellent clinical and organisational skills to achieve even better experiences and outcomes for patients by providing the information necessary to facilitate this. Key statistics, metrics and graphs shared in one environment provide an immediate common understanding of the key dynamics of the hospitals."
"As a senior clinician focused on capacity and flow on a daily basis but also in a strategic context, the command centre concept is an invaluable tool. As a senior clinician focused on capacity and flow on a daily basis but also in a strategic context, the command centre concept is an invaluable tool."
"People want to interact with it because of how it looks and functions. During the project, internal staff thought about how they were currently working, what the new tools could give them and how this would shape how they worked in future."
"The analytics are designed to be really intuitive. The clinicians have the ability within any of the analytical objects to drill down to a patient record level, which is a really important requirement."
How does the Command Centre Help?
The ability to see everything in one place; from ambulances enroute to the hospital, to individual patients being discharged, enabling clinicians to identify problems before they have occurred.
In addition the predictive technology helps plan for future capacity issues before they even occur.
Command Centre outcomes:
The percentage of patients being cared for on non-medical wards, due to capacity pressures, has been reduced from 8% to 2%
95% of patients now triaged within 15 minutes of arrival at the Emergency Department (up from 67%)
The proportion of patients discharged by midday has grown from 16% to 19%
From Ambulance to Discharge
Command Centre is designed to guide all your patients through every step of their emergency care pathway.
Ambulance
Triage
Ward
Discharge
Ambulance
Instant visibility of ambulance inbound performance, status and timings of hospital handover, and manage performance of throughput over time, with dynamic predictions empowering teams to deploy staff effectively to support patient flows.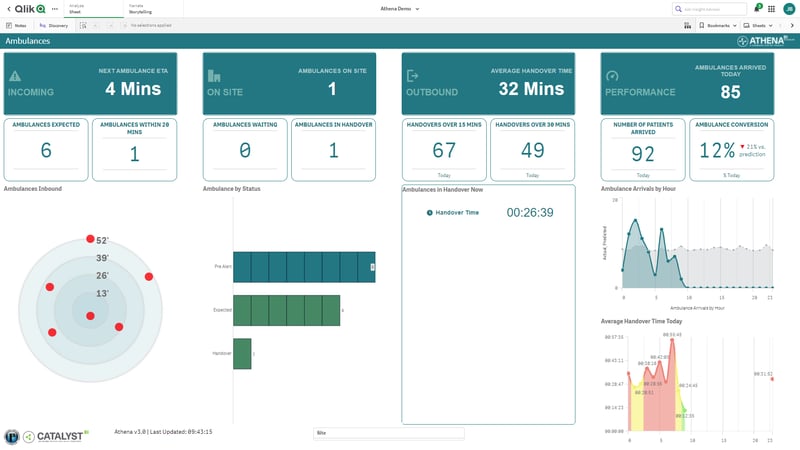 TRIAGE
Connected capacity plan of inbound, on-site and outbound patient flows, helping to support proactive behaviours to drive down wait and processing times, enhancing the patient journey, and improving monitoring and performance.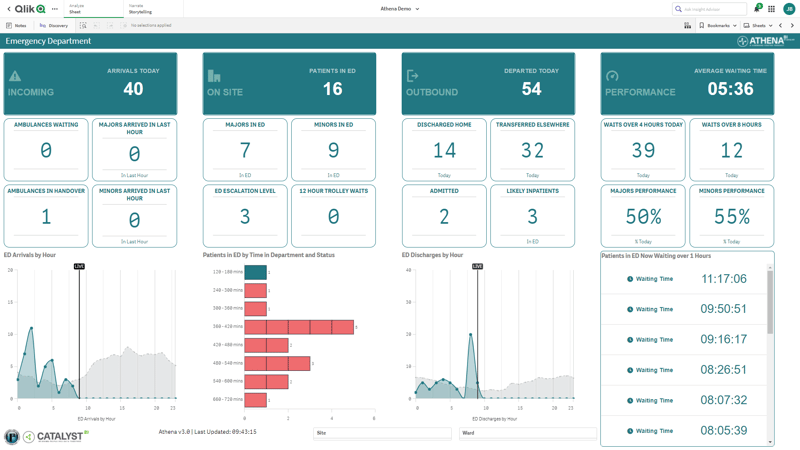 Ward
Achieve proactive bed management, via live bed status across all wards, highlight available beds dynamically in near real-time, and visibility of occupancy, available and closed beds and stranded patients.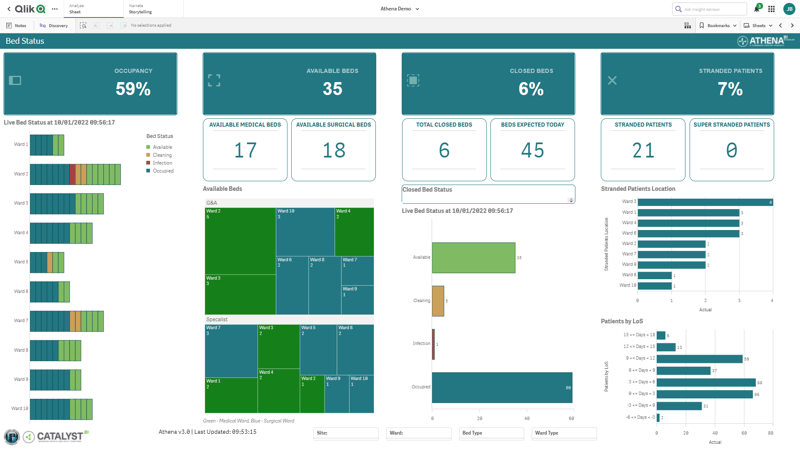 Discharge
Improve your discharge performance by having immediate oversight of discharge wait time, ambulances in handover, home discharge data, transfers and wait times, empowering teams to take remedial action before issues arise.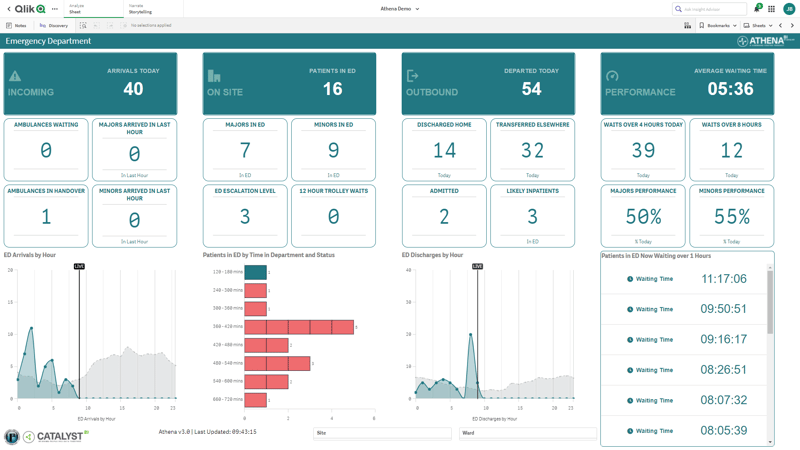 Case Study
Implementing an analytical Command Centre at University of Morecambe Bay NHS Foundation Trust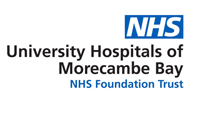 Without live, up-to-date information it was difficult to spot themes that were causing delays in patient discharge. Similarly, it was hard to detect surges in walk-in patients or delays with ambulances. There were also challenges around having an holistic view of the current bed state across the Trust.
With Command Centre UHMBT now holds patient flow meetings every two hours, driven by information provided by the Command Centre. With that they are able to improve patient safety, patient flow and the overall effectiveness of the service they offer to patients.
"We've co-designed the solution with our clinical and operational colleagues and feedback tells us we've got a solution that's making a positive impact to patient care.
Across the Trust one hundred hours are saved every day. This has meant the solution paid for itself in one month. In addition, by equipping ward managers with live, accurate data, patients being cared for in non-medical wards has dropped to 2%"
Rob O'Neill | Head of Information
Request a Demo
Improve your Triage and Discharge times
Schedule a meeting with Adam Auty, Head of Public Sector and arrange your free demo of the NHS Command Centre