How Breuninger Delivers Real-Time Data in an Automated Fashion
See how Breuninger, the luxury high-end retailer, utilised change data capture (CDC) technology to build data pipelines that constantly supply a flow of data in real-time and from their team's experience learn how to integrate data from mission critical SAP application into a modern cloud-based analytics warehouse with Google BigQuery
Qlik Replicate empowers organisations to accelerate data replication, ingestion and streaming across a wide variety of heterogeneous databases, data warehouses, and big data platforms.
This free test drive launches a pre-configured environment running in the cloud. There's no software to download or install. Just follow the comprehensive tutorial. It couldn't be simpler.
Explore Qlik Replicate features including:
An intuitive GUI that automates data ingestion and replication
High performance, real-time updates enabled by world-class change data capture (CDC)
Broad support for many enterprise data source and target platforms
Centralised monitoring and control with scheduling, notifications, and alerts
You'll also build integration tasks for the following sample use cases:
Replicating database changes to another database
Streaming database changes to Apache Kafka
Complete the form to get started today!
Start Your Free Trial Now
What to look for in a Data Integration Platform
With one unified data integration platform, you can extract, filter, transform, distribute, aggregate, model, index and synchronise data across multiple data stores faster and more efficiently.
Low-impact change data capture.
Log-based change data capture technology enables low-latency data replication and real-time data-ingestion without impacting the performance of source systems.
Easy to use
User-friendly graphical user interfaces and task-oriented wizards simplify configuration, accelerate implementation, allow for continuous refinement and lower the total cost of ownership of a data integration platform.
Scalability and flexibility.
Being able to scale up as your data volumes grow and support rapidly evolving use cases and new technologies are essential capabilities for big data integration projects.
See things in action
See how the Qlik Data Integration Platform helps streamline, automate, and accelerate your end-to-end data pipeline.
2021 Gartner® Magic Quadrant™ for Data Integration Tools
See why Gartner has recognised Qlik in the Magic Quadrant for Data Integration Tools yet again.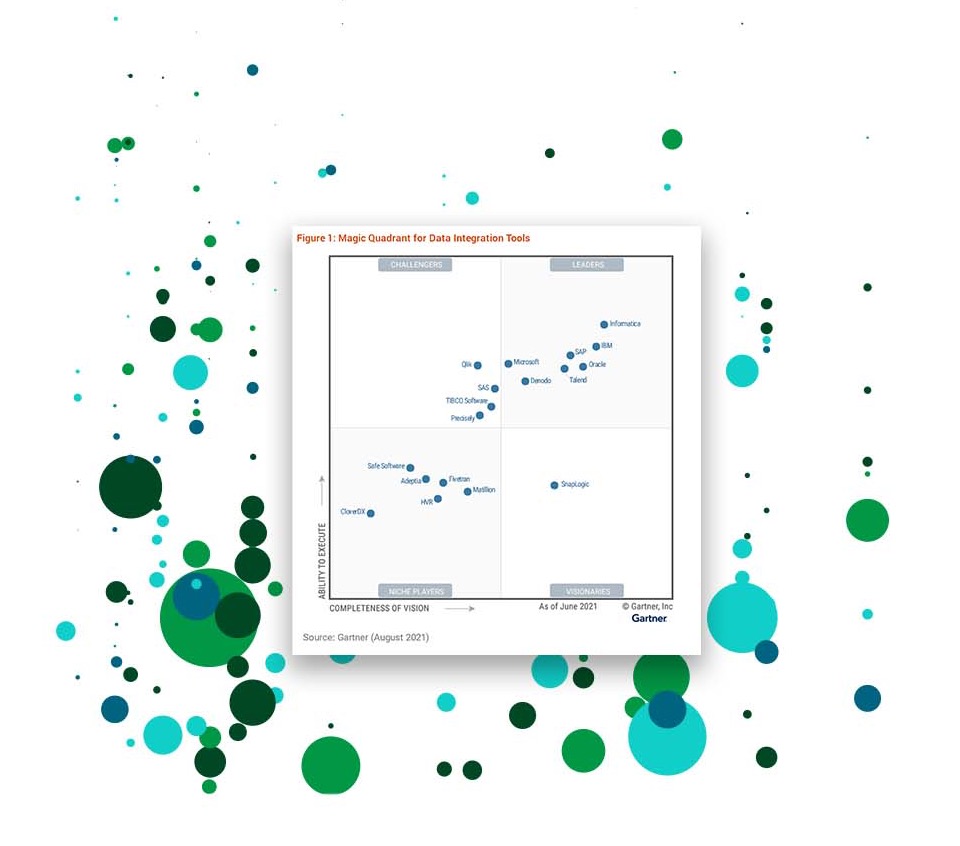 Ready to Test Drive Qlik Replicate for Free?
Start your free no-obligation trial of Qlik Replicate and started accelerating your data pipeline today!