Of all the many updates that have come to the Qlik Sense SaaS platform over the past year, this week has seen the most anticipated feature land. To put it in simple terms, App Automation is a complete game changer and takes the potential power of Qlik to another level.
But first, it is worth adding some background. A year ago in October 2020, Qlik acquired Blendr.io which is an application automation iPaaS tool. The goal was to integrate this tool seamlessly into the Qlik SaaS interface to enable integrations between Qlik and other cloud platforms including databases, ERPs, and chat systems. Now dubbed 'Application Automation' by Qlik, it is possible to create seamless automated workflows directly on the Qlik Sense SaaS platform. Building the automations is a simple drag and drop experience making it accessible to all developers.
You can create a new Application Automation by clicking the Add New button in the top right of the platform. This capability is available at no extra cost for all Qlik Sense SaaS enterprise customers with the only limit of 5000 runs per tenant per month. You are then able to start creating workflows from Qlik with over 30 cloud platforms details below.

Available Integrations
The interface is a simple drag and drop UI where tasks can be added and strung together into a workflow. Data can be passed down the chain and passed as inputs into other blocks. The tasks can be triggered manually, on a schedule, via an API request or from an action such as 'a new user has been added'. Below I am going to take you through 3 examples of how app automations can be used.
Example 1 – Task Chaining and Sub 1 Hour Reloads
Before app automations, the native Qlik Sense SaaS interface did not allow for a sub 1 hour reload or task chaining. However, with the new reload task you can string reloads together or reload more frequently (down to 30 secs). All of this in a much cleaner interface than task chaining in the client managed version of Qlik. In addition, now we can integrate with Microsoft Teams or Slack, so we can send a message to confirm our apps have reloaded.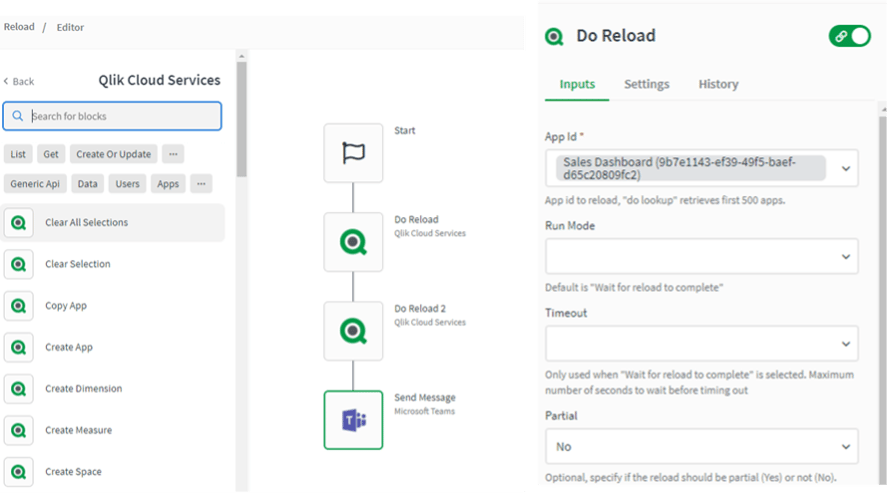 Example 2 – When a New User is Added, give them Read Permission in a Space
One of the slight annoyances with Qlik Sense SaaS, is that you must manually add users to be able to view a space. However, this can now all be automated! We can create an app automation that triggers when a new user is added to the environment and give them read access to space.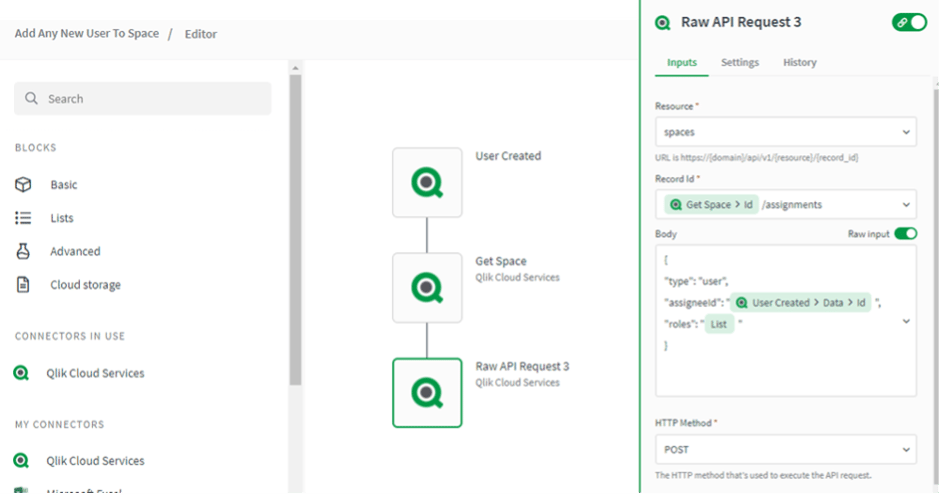 Example 3 – Importing your Master Measures from Excel into a new app
Wouldn't it be great if when you created a new app, your master measures dictionary could be loaded in for you? Well now you can. Create your master measures in excel or google sheets. Then call this from App Automations and it will automatically create the new master measures when a new app is created. Simple but so effective.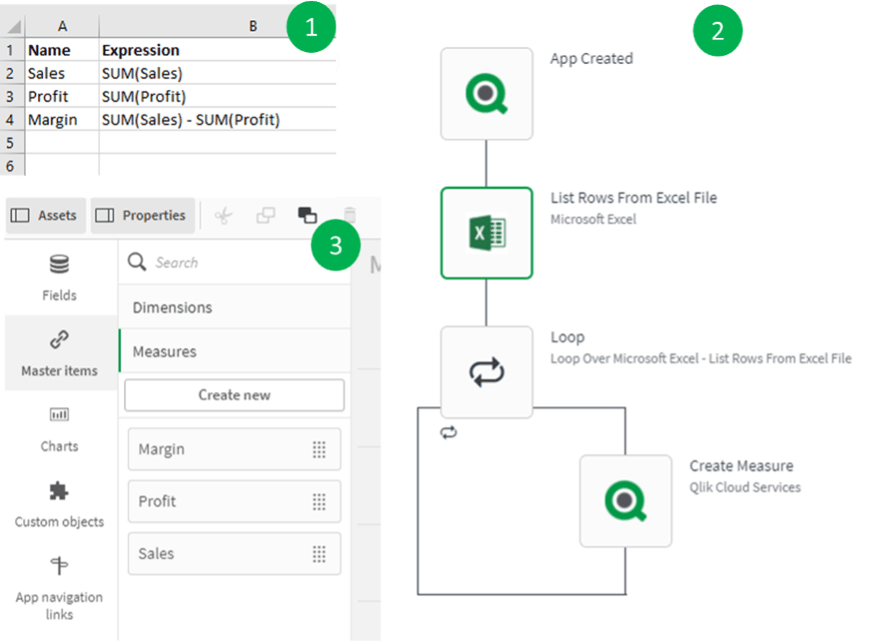 That is just three simple but powerful use cases for app automations. And, I am not even scratching the surface of what is possible. You can access all of Qlik Sense API's within the tool and therefore with over 30 other cloud integrations the sky is the limit.
Bravo to everyone at Qlik who has made this possible and I cannot wait to see what our clients and customers come up with. If you would like a demo or more detail on App Automation please get in contact.
Dan James, Qlik Consultant