FREE WEBINAR
Predicting Customer Churn with Catalyst BI
44% of businesses fail to measure their retention rates, leading to a X5 cost increase in acquiring new customers.
Join us as we delve into the world of customer churn analysis and how one business used Machine Learning to reduce churn by 20% resulting in a £2.3million revenue surge.
7th November

12:30 - 13:15

Machine Learning ROI Workshop for all attendees: Learn More Here
Discover the power of ML
Machine Learning ROI Workshop
Learn how to frame a business problem for machine learning, the important considerations when pursuing a use case, and a clear framework for success
This workshop is designed for people who:
are completely new to machine learning
are non-technical AI/ML project owners looking to improve use case ideation
have built machine learning models but are relatively new to applying ML to achieve business objectives
You will learn how to:
how to frame a problem for machine learning
the important considerations when pursuing a use case
a clear framework for success
an understanding of the ROI capable of achieving through Machine Learning and Predictive Analytics
Predicting Customer Churn
Learning the importance of Customer Retention
In our latest webinar, you'll takeaway:
Uncover the power of advanced machine learning algorithms in preventing customer churn
The step-by-step process of leveraging and organising customer data to accurately predict churn before it even happens
Real-life case studies and practical demonstrations of how Catalyst BI cleansed and implemented customer data to predict churn
Equip you with the knowledge and tools to make data-driven decisions with the offer of a free Machine Learning Readiness Assessment
Guest Speaker
Customer Churn Industry Leader - Daryl D'Cruz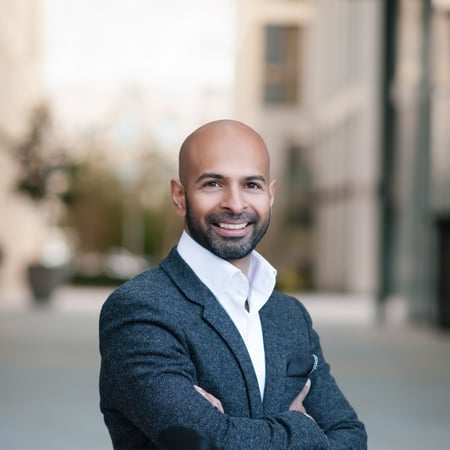 Daryl is the Founder & Director of Hexdon, the eCom and DTC customer retention consultancy that champions the human experience as a foundation to business growth.
Daryl supports clients from London to Sydney, with Hexdon's Retention Revolution Flywheel. Daryl also sits on the DMA (Data & Marketing Association) Value of Data Committee and is a recognised judge for the prestigious DMA Awards.
Prior to launching Hexdon, Daryl was Head of Data Innovation at Samsung Europe, where he led the team to two DataIQ Awards in 2019 and 2020. Daryl also featured in the DataIQ 100 Most Influential People in Data.
TOUCH
José Albornoz
Head of Data Science
A data science people leader with a background in physics & engineering and a multidisciplinary approach to problem solving, who enjoys the often challenging task of explaining complex matters in simple terms. I believe in continual learning and going back to basics.
José Albornoz
Head of Data Science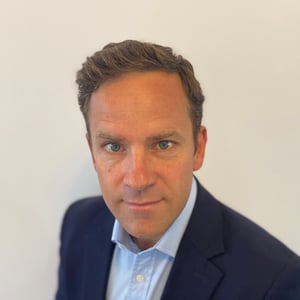 TOUCH
Stefano Rabbiosi
Account Director
An Account Director at Catalyst BI which acquired HorsaBA, a data & analytics company Stefano founded, grew, and sold.
Previously held Sales Director roles at leading management consultancies and IT and telecommunications providers.
Stefano Rabbiosi
Account Director
Sneak Preview: DataRobot Demo
Dive into our preview video and explore the revolutionary DataRobot solution meticulously crafted by the experts at Catalyst BI. Navigate through a world where predictive analytics and intelligent data modelling converge to offer unparalleled insights into customer churn.
How can we solve churn?
Keeping customers is critical to business success. Losing them means missing out on future value and signalling deeper issues. Reducing churn is crucial for growth, reputation, and financial health.
Customer Churn
WHAT DO YOU GET?
It's essential for businesses to focus on retaining customers by pinpointing those who are at risk of leaving, especially when resources for customer retention teams are limited.
AI and machine learning capabilities allow businesses to accurately predict which customers will likely churn, enabling them to focus retention efforts more effectively.
Businesses can adjust their processes and customise retention strategies by understanding the specific reasons why each customer might churn.
Acquiring new customers is often more expensive than retaining existing ones. By reducing churn, businesses can achieve significant cost savings.
Our platform emphasises the importance of understanding customer needs to improve retention and profitability. Increase your customer lifetime value and overall revenue by preventing churn.
Churn prediction isn't limited to just customers. The same principles can be applied to other areas, such as employee retention or equipment maintenance, making the solution versatile across different business domains.
The platform can be seamlessly integrated into existing business processes, ensuring that churn models are actionable and not just theoretical.
Ready to Implement Customer Churn Analysis?
Book a meeting with one of our team members to discuss how our analytics solution can help you with predicting and preventing customer churn.